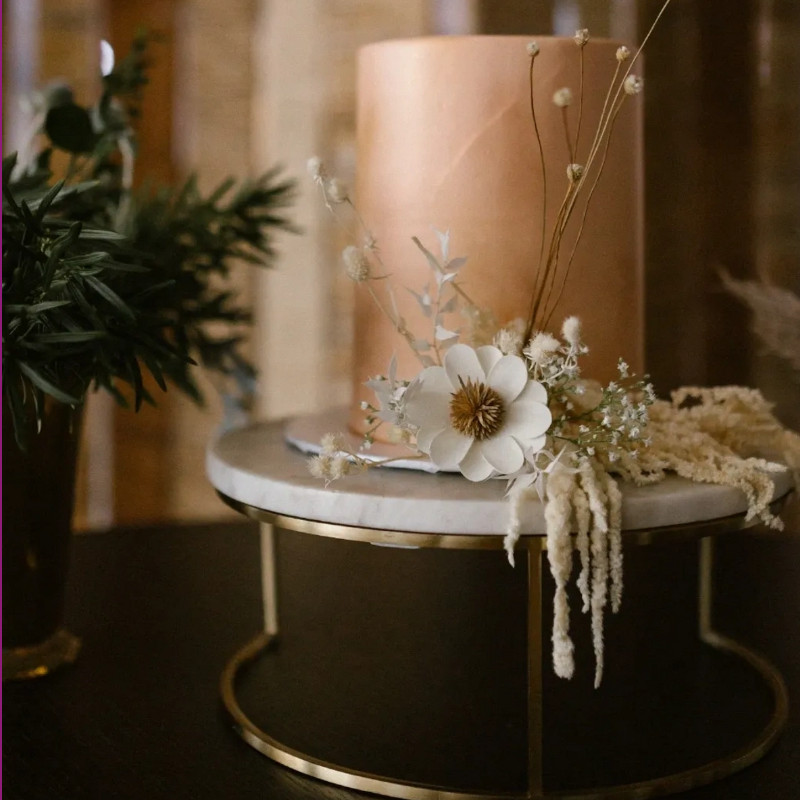 Weddings are a very special time for couples and we would love nothing more than to make it memorable for your special day.
We believe every moment is worth celebrating with something delectable and sweet.
Tastings are held by appointment only at our store located at:
218 Ashford Ave. Dobbs Ferry, NY
Or you can order and pick it up to try at the comfort of your home.
We charge $50 per tasting, $25 credits back to you should you move forward on a wedding order of $500 or more.
Each tasting box consists of 6 mini cake samples.
If you would like to meet up for an in-store consultation in person at our shop we can arrange this.
However, we often find this unnecessary as most things can be arranged/discussed via Email and it is good to have this email correspondence to reference while creating the cake.
Other desserts can be provided, please ask for our dessert menu.
We suggest having enough cake for about 80%–90% of your guests.
For dessert tables, we recommend 2–3 servings of dessert per guest.
Yes! Delivery and set up of the cake is required for wedding cakes.
Delivery fee starts at $75+UP.
Do You Set Up the Dessert Table?
We will set up your cake for no extra charge.
We bring and set up desserts for an extra fee.
We DO NOT provide cake stands, decorations, linens, or backgrounds.
All items must be at the cake table when we arrive.
How Do I Inquire About a Wedding Cake?
To inquire about your wedding cake, please fill out the form below with all your details.
Please note we usually take 24–48 hours to reply, we do not answer emails on weekends.
Pricing is based on the design of your cake, flavors, etc.